Constantinople to Cordoba – Dismantling Ancient Architecture in the East, North Africa and Islamic Spain By Michael Greenhalgh
CONSTANTINOPLE TO CORDOBA – DISMANTLING ANCIENT ARCHITECTURE IN THE EAST, NORTH AFRICA AND ISLAMIC SPAIN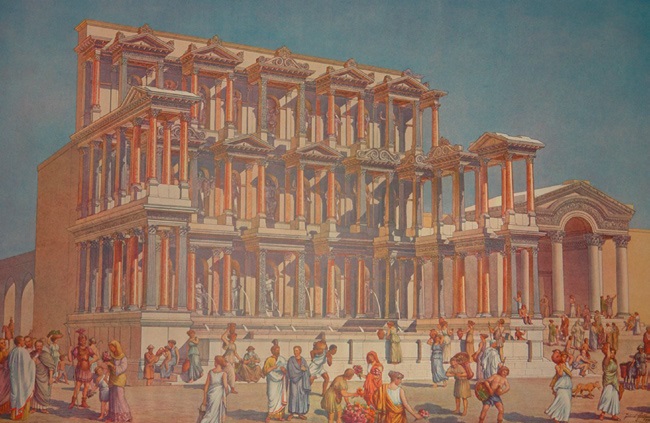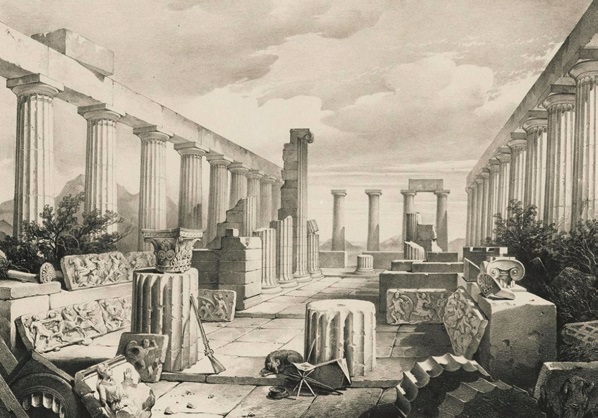 Book Contents
Preface
Introduction
Why Constantinople to Córdoba?
Scope of the Book
Overview of Contents
Importance of the Subject
Discovering Under-Populated Landscapes
Travelling with Texts
Landscapes of Ruins
But Which Antiquity?
Antiquities on the Move
Investigating Re-use
Quality and Nature of the Evidence
Pilgrims & Scholars
New Reasons for Travel
Improving Communications, Disappearing Monuments
Varieties of Monuments and Remains
Interesting and Useful Antiquities: A Brief Census
Pride and Prejudice
And to Make an End Is to Make a Beginning
Mis-use in Re-use
Autres Temps, Autres Moeurs
Ruins and Re-use as Constants
SECTION One
THE MEDIAEVAL LANDSCAPE AND ITS FEATURES
The Mediaeval Landscape: An Overview
Dismantling to Destruction
Population Levels and Ancient Buildings
Smaller Populations in the Middle Ages
Growing Towns, Diminishing Antiquities
Carthage & Tunis
Marble: The Stamp of Greece and Rome
A Profusion of Antiquities
Continuing Amazement
Untouched Remains, Abandoned Towns
Dismantling the Mediaeval Landscape
Marble and Mortar
Building in Brick
A Plethora of Lime Kilns
Statues to the Kilns
Antiquities Feed New Building
Deserted Towns as a Source
Acquisitive Foreigners meet Avaricious Locals
Town Expansion & Trade Bury Antiquities
Attitudes to the Antiquities
The Importance of Travellers' Accounts
Disappearing and Surviving Monuments
Travellers Describe Dismantlings
Luxury Items Disappear
North Africa
Greece and its Islands
Egypt and Syria
Antiquities Near the Sea
Survival, Dismantling and Destruction
Shifting Landscapes
Sand and Silting
Archaeology: A Great Help to Looters
Miscellaneous Pilfering
New Landscapes Involve Dismantling
Examples of Dismantling to Destruction
Syria & Egypt
Mediterranean Islands
Libya
"Passed Away in Ignominious Utility": Re-uses for Antiquities
Houses & Fortresses
Compacting Roofs
Supporting Trees
Agricultural Work
Millstones for Grain and Olive Presses
Greek and Roman Towns
From Town to Countryside
Primacy of Towns
Move to the Countryside
Discerning Town Plans
Change over Time
The Hunt for Iron and Lead
Far from the Madding Crowd
Uninhabited and Semi-intact – Until the th Century?
Turkey
Palestine
North Africa
Prominent Sites – Exiguous Remains
Gaza
Olympia, Sparta and Delphi
Athens
Morocco
Egypt
Constantinople
Nineteenth-Century Egypt Dismantles Antiquities
Industrialisation
Alexandria and Continuing Thirst for Her Antiquities
Cairo in the th Century
Location Dictates Survival or Destruction
New Towns near Ancient Ones
Greece and the Islands
Algeria
Sites near Main Roads or Rivers
Near-complete Destruction: The Crimea
Disasters Natural and Human
Earthquakes
Bradysism
Silting and Detritus
War, Revolution and Invasion
The Age of Archaeology – and Continuing Destruction
Volubilis
Egypt
Vanishing Sites
x contents
Islamic Settlements and Classical Antiquities
Moslem Interest in the Past
New Uses for Antiquities
Roads and Ports
Roads
The Disregarded Sinews of Empire
Road Survival & Maintenance
Recognising Roman Roads
Rebuilding Roads
Maps, Roads and Railways
Milestones
The French in Algeria
Ports
Harbours Natural and Artificial
Caesarea
Tyre & Beirut
Other Harbours in Decline
Antiquities in and around Ports
Sidon and Acre
Repairing Ancient Ports
Roads, Railways, Ports, Trade and Tourism
Fountains, Waterways and Irrigation
Water, Fertility and Ruins
Survival and Refurbishment of Water Systems
Ruins = Water
Roman Water Supplies in Algeria
Aqueducts
Demise and Destruction of Aqueducts
Cisterns and Hydraulic Systems
Baths & Fountains
Grand and Long-Lived Structures
Abandonment and Re-use
Bathing in Islam
Tombs
Tombs Survive Cities
Christianity and Islam
contents xi
Statues, Columns and Crosses in Moslem Cemeteries
Wahabi Destruction of Tombs
Re-use of Antiquities for Funerary Purposes
Re-use of Funerary Antiquities
Monumental Tombs
Sarcophagi
Variable Interest
Moslems and Sarcophagi
Re-use of Sarcophagi – But Not for Burial
Looting Tombs in the th Century
Palaces and Villas
Ancient and Mediaeval Palaces
Islamic Palaces
Inherited Antiquities
Decoration
Buildings Fall Down, Decorations Are Re-used
Descent into Ruin
Movable Fixtures, Dispensable Buildings
The Citadel at Cairo: Joseph's Hall
Constantinople
Kiosks
Eighteenth–Nineteenth-century Palaces and the Depletion of
Antiquities
Antiquities Still Feed New Constructions
Local Antiquities, Local Palaces
Villas Antique and Moslem
Cairo and Competitors
Inscriptions
Popularity and Prestige of Inscriptions
Inscriptions as Markers of Civilisation
Inscriptions and the Identification of Ancient Sites
Leo Africanus
Inscriptions, Meanings, and Treasure
Inscriptions and Land Ownership
Copying Inscriptions
Helpful and Obstructive Locals
Various Re-uses of Inscriptions
Inscriptions Re-used in Mediaeval Structures
Inscriptions in Houses and Work-Buildings
Inscriptions in Fortresses and Town Walls
Inscriptions in Churches and Mosques
Inscriptions in Cemeteries
North Africa from Justinian to the French
Conclusion: Too Late, Too Late!
Quarries and Quarrying
Knowledge and Re-use
Continuing Knowledge of Quarries
Continuing Use of Quarries
Abandoned Quarries
Alternatives to Fresh-quarrying
Quarrying in Islam
Cities and Monuments as Quarries
Quarrying the Ruins
Overview of Examples
Dismantling Monuments
Ramala & Lydda
Paros
Ancient Quarries in the th Century: Transport Costs versus
Carrara
Re-opening Quarries
Algeria: Promotion of African Marbles
Marble Skills and Re-use
Importing Marble: Skill versus Sophistication?
SECTION Two
RE-USING, DISMANTLING AND DESTROYING THE LANDSCAPE
Temples, Churches and Mosques
Marble and Limestone
Survival of the Building Stock
Travellers' Opinions of Re-use
Examples of the Conversion of Structures or Their
Building-Blocks into Churches or Mosques
Late Antiquity
Christian Decline and More Re-use
Temple and Church Conversions into Mosques
Cohabitation and Dismantling
Crime and Punishment
Recycling from Churches: Moslem Revenge or Triumphalism?
Mecca and Jerusalem
Mosques with Christian Symbols
Mosaics and Coloured Marbles
Recycling from Classical Monuments: Haghia Sophia and
Ottoman Mosques
Antiquities Re-used in Churches: Convenience or Meaning?
Churches as Collection-Points for Antiquities
Select Re-use, Total Re-use?
Christian Revenge or Triumphalism?
Ancient Monuments: Superstition, Preservation,
Degradation & Destruction
Antiquities as Powerful Talismans
Antiquities and Treasure
Foreigners Equipped with Secret Knowledge
Special Marbles
Treasures and Magic
Giants, Djinns and Ancient Monarchs
How Were Such Monuments Erected?
Solomon and the Djinns
Other Famous Builders
Christians, Moslems and the Buildings of Jerusalem
Christians and the Magical Past
Statues and Magic
Moslems, Christians and Magic
Who Built the Antiquities?
Tumuli
The Defacing and Degradation of Antiquities
Destruction: Scholars Lead the Charge, Tourists Follow
Target Practice and Gunpowder
Hammer and Chisel
The Cutting-Up Trade
Graffiti: Making One's Mark
Souvenirs and Archaeology
Town and Fortress Walls, Projectiles, and Cannon
Town Walls as Town Status Symbols
Antique Gates and Marble Display
Fortresses
Antiquities Piled on Antiquities
New Forts from Antiquities
Constantinople
Thessaloniki
Column Shafts in Fortifications
Projectiles and Cannon
Projectiles Pre-gunpowder
Marble Projectiles Around the Mediterranean
The Mechanics of Dismantling and Transport
Building, Dismantling and Destruction
Conservation
Dismantling and Demolition
Si le souvenir d'un peuple ne survit pas à ses monuments
Declining Technical Skill?
Dismantling Large Blocks
Triumphalism in Dismantling?
Harbours, Rivers, and Breakers' Yards
Waterside Breakers' Yards
Moving Great Weights before the th Century
Shifting Great Weights from the th Century
Roads and Sledges
Failed Operations
Rail, Road, Steam and Speed
Reaching Ancient Landscapes Quickly
Destroying Monuments Quickly
Hard-Core Ironies of Modernisation
French versus British Triumphalism
SECTION Three
TRAVELLING, COLLECTING, DIGGING
Collecting Antiquities
Grandeurs and Miseries of Travel
"Other Shapeless Heaps"
Mosques and Fortifications
Access to Mosques
Access to Fortifications
Catering for the Armchair Traveller Collecting
Seventeenth & Eighteenth Centuries
Nineteenth Century
Evading Local Regulations
Trading Antiquities
Figured Antiquities
Souvenir Hunting
Who Owned Antiquities?
Local Interests
The State
Antiquities and Their Cash Value
Local Pride – Eastern Collecting, and Museums
Western Museums: Britain and France
Leaving Antiquities in Their Original Context
Antiquities Lost in Translation
Lepsius and "Other Scientific Attilas"
Collecting Cedes to Recording: Enter "Archaeology"
The French Invasion of Algeria and the Roman Past
Nineteenth-Century Algeria and the Middle Ages in Europe
The Romans over Their Shoulders
A Monumental Disaster
Refurbishing Roman Forts throughout Algeria
The Pace of Destruction in Algeria
Population and the Ancient Monuments
A Modern Army Meets Roman Monuments, and Destroys Them
A Romano-Byzantine Landscape
The Officer Class Records and Destroys Roman Monuments
A Catalogue of Ironies
The Stages of Destruction of Roman Algeria
First Stage: Making Good Roman Constructions
Second Stage: Building on Top of the Ruins, and Re-using Materials
Third Stage: Destruction in Order to House Colons
Security behind Roman Walls: Constantine and Philippeville
Stora-Russicada – Philippeville
Constantine
What to Conserve from the Past?
Conclusion
Bibiliography
Index of People
Index of Places
Index of Subjects
Illustrations
Book introduction
When we focus on ancient architecture, our Crescent from Constantinople to Córdoba (and including Greece, where so many travellers described the re- use of its remains) is more interesting than Western Europe for three reasons.
The first is that it contained in ancient times (and even after much dismantling still contains) a much larger quantity of antiquities of all kinds than are to be found in Europe today.
The second is that its population remains much smaller than that of Europe, and what population expansion there has been (in cities such as Constantinople, Damascus and Cairo) is later than that in Europe, so we can use travellers' accounts to chart what happened to ancient monuments as populations expanded.
The third reason profits from the first two – namely that the whole area was attractive not just to Islamic travellers but to ever-increasing numbers of Western ones as well, who fed a growing thirst for armchair-travel back home, so much so that texts were frequently and speedily translated into the main European languages.
Naturally, the quality of these accounts varies, but there are sufficient to allow us to build up a reliable picture of the fate of classical monuments over time.
Why Constantinople to Córdoba?
Part of the attraction of our crescent for Westerners was precisely the lower occupation levels and hence the greater visibility and survival of the ancient landscape;
but populations did expand, especially from the later 19th century, and several cities continued to enhance their splendour from nearby or distant ancient remains, as they had sometimes done for centuries (comparisons could also be made with the demographic of rome herself ).1
this was the case at, for example, caesarea, the antiqui- ties of whichi were re-used by Moslem Slav immigrants in the 1880s,ii and where many such instances of re-use are still to be seen.2 What have gone,
To read more about the Constantinople To Cordoba book Click the download button below to get it for free
or
Report broken link
Support this Website

for websites