| | |
| --- | --- |
| | The Quatrefoil Plan In Ottoman Architecture Reconsidered In Light Of The Fethiye Mosque |
| | Machiel Kiel |
| | 15 |
| | |
| | PDF Direct Download Link |
| | Click for Hard Copy from Amazon |
The Quatrefoil Plan in Ottoman Architecture Reconsidered in Light of the "Fethiye Mosque" of Athens Author(s): Machiel Kiel
THE QUATREFOIL PLAN IN OTTOMAN ARCHITECTURE RECONSIDERED IN LIGHT OF THE "FETHIYE MOSQUE" OF ATHENS
Ottoman architecture celebrated some of its greatest triumphs in three prominently sited Istanbul mosques-the şehzade Mehmed mosque (1543-48), the Sultan Ahmed I or Blue mosque (1609-17), and the Yeni Cami (begun in the 1590's, completed in 1666)-built according to the quatrefoil or clover-leaf cross-in-square plan.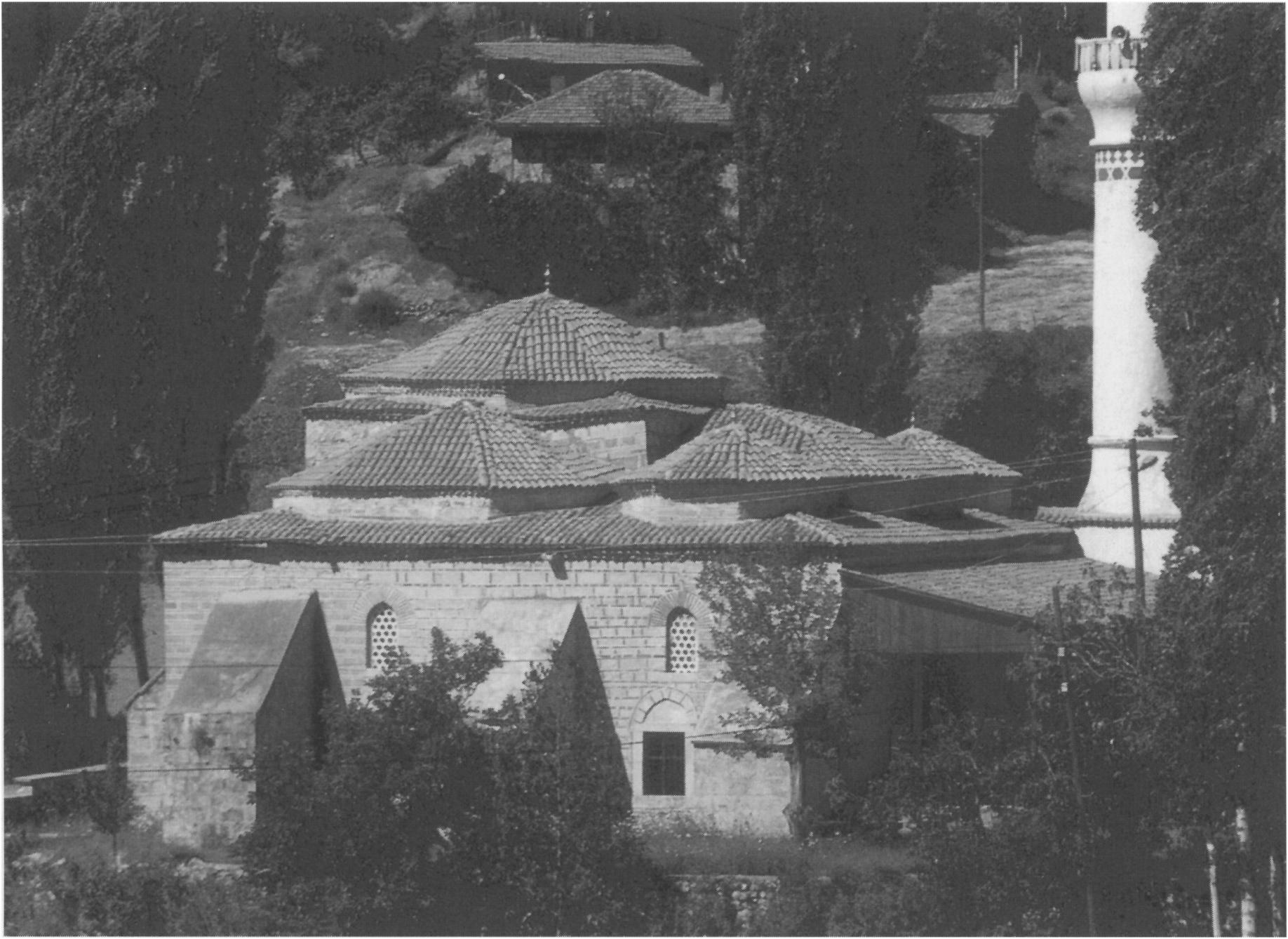 This plan type gained great popularity, and representative examples of it can be seen from Diyarbakir in southeastern Anatolia to the city of Tunis and the island of Dierba at the extreme western boundary of the Ottoman world, with at least three examples in Greece as an intermediary stage.
When in 1833 Muhammad 'Ali started work on his enormous "Alabaster Mosque" on top of the citadel hill in Cairo he also chose the quatrefoil plan. When in the 1970's it was decided that Republican Ankara was to have an "imperial mosque" the quatrefoil plan was once again chosen, showing its unbroken appeal throughout the ages.
Over more than half a century a number of scholars have put forward theories about the plan's origin, but the definitive answer had still to be found.
This essay reconsiders the elusive and controversial sources of the plan type along with later versions, after considering some of the arguments about its origin in the secondary literature.
If we disregard the somewhat crude formulation of the Dutch Orientalist H. J. Kramers, who declared the şehzade mosque to be "two Hagia Sophias interlocked and fused together," a variety of possible hypotheses remain. In reviewing them we shall see how they influenced each other, what they left out, and where their arguments go astray.
Finally we will suggest what we think are the true origins of this remarkable plan. In 1953, the Swiss-trained Turkish scholar Ulya Vogt- Goknil saw the plan of the şehzade mosque first of all as resulting from a confrontation with the Hagia Sophia and noted: With him [Sinan], . .
Turkish architecture reaches the summit of its development. Around 1548, forty years after the mosque of Beyezid II, he again went back to the Hagia Sophia for his first really great building, the şehzade mosque….
Within fifteen years Sinan created three completely new variants of Hagia Sophia's plans cheme.
In the şehzade mosque the bilateral symmetry of Hagia Sophia was transformed into a radially symmetrical one, in other words a quatrefoil plan.1
Six years later the Turkish art historian Behcet Unsal found a very different origin for the plan of the şehzade mosque, suggesting, though not in so many words, that the great Byzantine church had nothing to do with it: [The plan] of the şehzade Mosque, on the other handa central dome surrounded by four half-domes-has its forerunner, not in Istanbul, but at Mara? in the country of the Dulkadir family, namely the Ulucami at Elbistan repaired by Alafiddevle in 1479-1515.
Turkish architects worked for a century and a half on this type of building.
The master himself, when he began his design for the 5ehzade Mosque, aimed at giving monumental form on the lines of the old Turkish buildings he had seen in his youth and, while introducing innovations to the capital, yet maintaining ties with tradition.2
By the "century and a half' of building experience Unsal evidently meant experimenting with the central domed mosque to which a half-dome, housing the mihrab, had been added, as in Mehmed II's old Fatih mosque (1463-70) in Istanbul and the Yahsl Bey zdwiya (convent) mosque (1441) in Tire in western Anatolia,
To read more about the The Quatrefoil Plan In Ottoman Architecture Reconsidered In Light Of The Fethiye Mosque book Click the download button below to get it for free
or
Report broken link
Support this Website

for websites